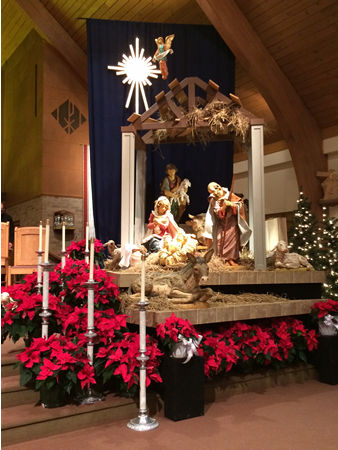 Communal Penance Service with individual confessions at St. Valentine:
Wednesday, December 12th at 7 pm.
We encourage all parishioners to attend.  Private confessions on Saturdays 3:30 – 4:15 pm in church.
Christmas Eve Masses – Monday December 24th:
4:00 p.m. (children's Mass), 6:30 p.m. and 10:00 pm
Christmas Day Mass, Tuesday, December 25th:
10:00 a.m.
---
New Year's Eve Masses – Monday, December 31st:
8:30 a.m. and 5:00 p.m.
New Year's Day Mass – Tuesday, January 1st:
9:00 a.m.
We invite you to take part in our Christmas and New Year's liturgies.  Your presence will be our joy!