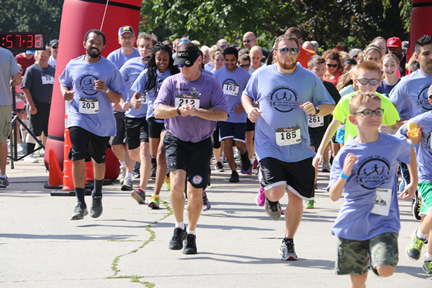 Please join us for our 14th Annual St. Valentine 5K (3.1 miles) Fun Run/Walk and Spaghetti Dinner on Sunday, September 15, 2019, at 2:30 PM.
The Run/Walk will take place in the neighborhood surrounding the parish with the Spaghetti Dinner and other events in the parish gym.
All ages and skill levels are invited to share in the fun, friendship and fellowship.  Please see the attached flyer for more information and the opportunity to registration.  If dining with us is your only desire, please also see the attached flyer for information as a dinner guest.
Thank you for your interest and support in this parish event and we hope to see you on September 15th.
St. Valentine Race Committee
Bonnie Danic,  John Danic
Jim Soter, Patty Soter