My dear community of Saint Valentine,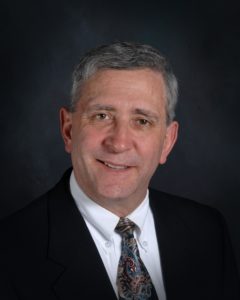 As some of you know, our Archbishop recently granted me the status of Senior Retired Deacon.  Stephanie and I moved from Redford to Chelsea over two years ago, yet I have been able to complete my term of assignment to Saint Valentine, which officially ended in July of this year.  So it is with mixed feelings that I officially announce my retirement.
 I did not want to go out this way.  After 32 years of being a member of this parish family, and spending the last 12 serving as a deacon among you, it grieves me to leave you in this pandemic year when I have, of necessity, seen so little of you all.  Yet this is the reality we live with, and it is for God's glory. 
 How can I, in the few words allowed me in this bulletin article, properly honor you for the great gifts of God that I have received through you?  You have enriched me and my family in more ways than I can count.  This is a parish that has been, and continues to be, very much alive.  The depth and breadth of the faith we live together shows up in our midst just as it does in a good marriage: in the whole of life.  We live for better or worse, in sickness and in health, for richer or poorer, in life and in death.  We have so many ways in which we, together, have expressed, and continue to express, our life of faith.  I could never name them all. 
 Perhaps my greatest joy as a deacon is seeing, in the life we share, the truth of what we teach about the Eucharist: it is the source and summit of our life.  And I mean the day-to-day human life we live as the Church, the local expression of the Body of Christ.  When we come together around the altar, we come from our homes, our neighborhoods, our workplaces, our schools, our sports fields, our parties, our parish meetings and our Redford community.  We have prayed and played, sung and kept silence, grieved and rejoiced, argued and agreed, studied and taught, worked and rested – in all of it striving to be faithful to the call of Jesus to "love one another as I have loved you." 
I will not even try to name names.  To do so would risk leaving out someone who has profoundly enriched me.  Each of you has touched me, whether by your presence, a simple word, or the example of your life.  I owe all of you a debt of gratitude.  Some of you have encouraged me and given me hope when I needed it.  Others have shown forbearance with my faults and failings.  Still others, however, have challenged, guided and corrected me, and for this I am extremely thankful.
 I am grateful for the honor of having served you, and can only hope that, when I stand before the Lord, I will be judged to have been a faithful servant.  This is not goodbye.  It is au revoir.
All my love in Jesus Christ,
Deacon Lawrence