Dear Parishioners,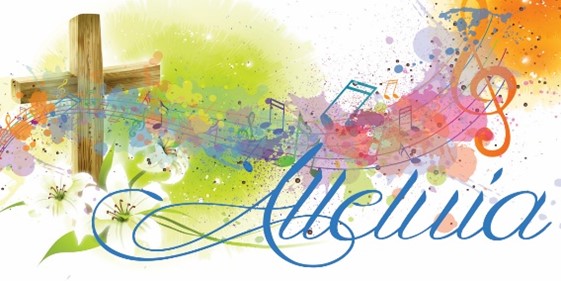 On behalf of the parish and school staff, I would like to wish you and your family a Happy Easter. Easter is the most important feast in the Christian calendar and it is a great joy for us to celebrate the Resurrection of our Lord.  It is not just the end of our period of penance and sacrifice, but the beginning of a new life in Christ the risen Lord. Easter brings so many promises of God to us, life is stronger than death, love can overcome hate, goodness ultimately triumphs over evil and eternity and glory with God in Heaven are our destiny. 
 As the "Exsultet", the great Easter song or the great Easter proclamation states clearly that the grace of this most wonderful event "dispels all evil, washes guilt away, restores lost innocence, brings mourners joy; it casts out hatred, brings us peace, and humbles earthly pride…" may these things come true for all of us as we keep moving forward.
 Thank you for your care and support for St. Valentine Parish and the School. We are indeed blessed to have your selfless and loving dedication.
 I pray that the Risen Lord may continue to bless each one of you and keep you safe with His Peace and Courage and may the Easter Joy continue to fill your hearts and homes throughout this season.
 Happy Easter, Christ is Risen, Alleluia!
Fr. Socorro Fernandes