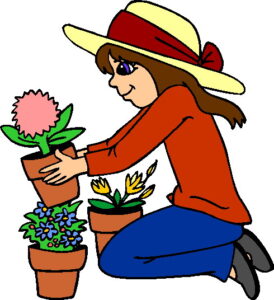 Are you getting tired of being indoors??? Come join fellow parishioners while we spruce up and plant flowers around the church and school garden beds. Bring your yard tools and join us, Saturday May 28th, 9 am—12 pm. Doughnuts, drinks and fellowship provided.  
 If you have any questions, contact Eileen MacDonell at 313-610-2344. Thanks for your help ahead of time.
---
Join us in saying the Rosary
    We will begin saying the rosary on the 13th of every month thru October at 6 pm in the Church.
---
St. Cecilia's Joyful Hearts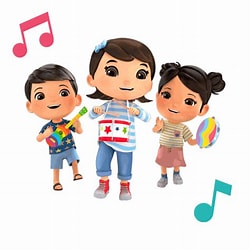 Announcing St. Cecilia's Joyful Hearts– a music program for kids of all ages (infants through elementary school) to glorify God with music and to grow in their love of the Catholic Faith. The program will be held on Mondays from 9:30 to 10:30 AM, following the 8:30 AM daily mass at Our Lady of Loretto. We invite you and your children to join us for mass and then gather in the basement of Our Lady of Loretto for this engaging music program.
 There will be a theme for each week based on a particular Bible story, parable of Jesus, or catechesis topic, and each class will start with a short story and interactive lesson geared at the age levels present. The class will consist of an upbeat mixture of singing songs, dancing to the beat, playing different instruments (tambourines, bells, rhythm sticks, etc), using various props to complement music (stuffed animals, parachute, etc), and practicing hand and body motions, all in the context of learning to praise God with music and motion. Depending on the ages of the children that attend each session, there will be parallel activities for both the younger and the older children, such that older children will also have the opportunity to learn to read music and even make music together as part of a handbell chorus. Older children who already play an instrument will also have opportunities to play their instruments as part of the class.
 There is no registration required, and you can join us every week or whenever your schedule permits. The first class will be held on Monday, June 13th, 9:30-10:30 AM, and the theme will be The Story of Creation.  We will meet every Monday after mass in the basement of Our Lady of Loretto, with the exception of Monday, June 27th, when VBS is taking place, and whenever there is a funeral scheduled at Our Lady of Loretto. If you have any questions and/or would like to be added to an email list to receive weekly reminders for when this program meets, please call/text/email 
Anjanette Turbiak at (734) 674-5896 or ajturbiak@protonmail.com.